my LinguaTV
Explore LinguaTV with
a free lesson:

For registered customers:  Login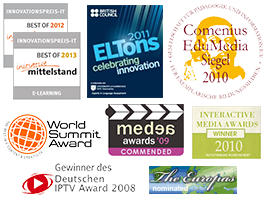 Liebe Leser von Langwhich.de,
herzlich Willkommen bei LinguaTV.

Langwhich und LinguaTV laden Sie ein, eine neue, effiziente und multimediale Art des Sprachtrainings zu entdecken. Mit dem mehrfach ausgezeichneten Online-Videotraining von LinguaTV lernen Sie einfach und schnell praxisrelevante Vokabeln, wichtige Redewendungen sowie deren Aussprache und korrekte Anwendung in authentischen Situationen. Ob Business Englisch, Englisch für die Reise, Französisch für Anfänger oder der Lernkrimi Spanisch - so wird Ihnen Sprachen lernen garantiert Spaß machen! .
Probieren Sie es doch einfach mal aus.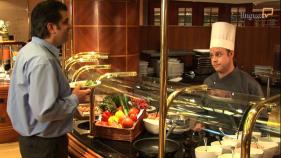 Test-Lektion starten
Probelektion aus der Reihe "Travel English":
Ordering Breakfast Tom möchte den Tag gut gestärkt beginnen und freut sich auf das Hotelfrühstück. Zum Frühstücksbuffet gehört auch die frische Zubereitung von Spezialitäten durch den Koch. Wofür wird Tom sich entscheiden?

In dieser Lektion lernen Sie
spezielle Anfragen zu stellen,
Zutaten auszuwählen,
Small Talk einzuleiten.

Hier geht's zu den LinguaTV Sprachkursen:
© 2006-2015 LinguaTV GmbH
You do not have the required permission!