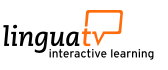 Welcome to LinguaTV-Evaluation Test
Here is a chance to easily, quickly (and at no cost) find your current language level, as well as to receive a recommendation for an appropriate course in our program.
The test is made up of 15 questions and takes about 5-10 minutes.
After the test is complete, you will receive an evaluation and personal recommendation for the course level appropriate to begin learning with LinguaTV.
Click on one of the pictures to start the corresponding self-assessment test.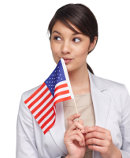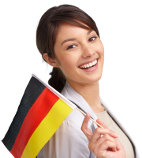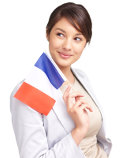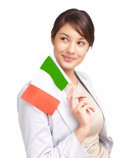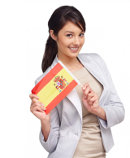 About the evaluation test
The evaluation test was developed by linguists and language trainers.
It is comprised of multiple-choice questions and writing exercises which test your grammar knowledge and listening/reading comprehension. You can easily enter your answers by clicking the mouse or keyboard.
This is a multimedia test which includes short videos. So you will need speakers or headphones while you take it.
We suggest that you do the evaluation test without outside help, This is for your own benefit, because when you use the language program you will be alone; and the final result of the assessment test and recommendation will be most helpful to you if it fits your true learning level.
The LinguaTV Evaluation Test is a self-assessment, which is based on the Common European Framework of Reference for Languages (CEFR). The CEFR has been developed by the Council of Europe and is meant to help make language learning levels comparable throughout Europe. Through this evaluation you can not only find the LinguaTV language course appropriate for you, but you'll also have the opportunity get to compare your language skills within an international system.
The CEFR is made up of six skill levels, which are thoroughly detailed and defined. For a broad overview, we simplified the most important definitions:
A1 – A2: elementary language use (Beginner)
B1 – B2: independent language use (Intermediate)
C1 – C2: competent language use (Advanced)
In this PDF document you will find a complete definition of the skill levels according to the Common European Framework of Reference for Languages.