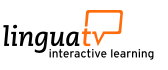 Course Overview
Choose your language and level from the selection boxes
1

Press return key for additional options

German - Advanced Intermediate 4.2

German B2 17 Lessons approx. 850 Exercises

Complete the B2 level and be sure and skillful in all areas of the German language.

Description

Experience the German culture and accompany you Juliane, Claudia, Stefan and Martin in the park, the restaurant and other exciting places.
Listen to them talk to each other about the past and friends, sing together, argue and discuss.
Acquire the ability to understand even complex and abstract texts and topics and be able to express yourself spontaneously and fluently in detailed German.
Learn vocabulary and grammar on a wide range of topics. The development of new vocabulary and grammar structures is done with the help of illustrative coaches and tutorials.
Newly acquired words can be gradually included and trained in exciting exercises of that topic. Different skills, such as reading, listening and writing can be improved individually and together.

Quick Facts

17 lessons with dramatic videos with realistic dialogues and video tutorials
Approx. 56 hours of learning
Over 850 interactive exercises and learning games, such as multiple choice, video quizzes, and much more
Authentic scenarios, relevant vocabulary and important phrases
Subtitles and transcripts to aid understanding, which can be shown or hidden from view
Integrated online dictionary just a double-click away
Learning resources available for download
Glossary
Learning Management System with Progress Control and Recommendations for your Learning

Click on a Lesson in the list on the left hand side to see lesson details.

Try out a lesson from our course and get an impression of how our training programmes work and what they include.

Enjoy the combination of entertaining learning videos and a wide variety of interactive exercises.

Have fun as you discover and learn with LinguaTV!