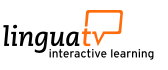 Course Overview
Choose your language and level from the selection boxes
1

Press return key for additional options

German Grammar B1

German B1 16 Lessons approx. 800 Exercises

Grammar can be exciting, too! Expand your German Grammar Competencies in this course and get to know new and interesting grammatical phenomena.

Description

You already have a basic knowledge of the German language but you would like to feel even more confident when using German Grammar? Deepen your grammatical knowledge with the help of illustrative tutorials and interactive exercises. This way, you improve and enlarge your possible variety of expressions you can use in German.

Content:

Verbs: Modal Verbs, reflexive Verbs, separable Verbs, Verbs with complements
Tenses: Future Tense I, Past Tense: "Perfekt" and "Präteritum"
Sentences: Infinitive Clauses, Syntax: Connectors, "Nachfeld", indirect questions, exclamations
pronouns: reflexice pronouns, demonstrative pronouns, indefinite pronouns
adverbs
comparison
particles
prepositions
compounds
cases: Genitive

Suitable for: Learners of German with basic prior knowledge.

Quick Facts

16 Grammar-Units with tutorials from both B1 courses
about 53 study-hours
more than 800 interactive exercises and games
relevant vocabulary
option of showing or hiding subtitles and transcripts
integrated online dictionary
Grammar overview available as download

Click on a Lesson in the list on the left hand side to see lesson details.

Try out a lesson from our course and get an impression of how our training programmes work and what they include.

Enjoy the combination of entertaining learning videos and a wide variety of interactive exercises.

Have fun as you discover and learn with LinguaTV!