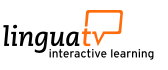 Course Overview
Choose your language and level from the selection boxes
1

Press return key for additional options

German for Beginners 1.1

German A1 21 Lessons approx. 950 Exercises

German for Beginners: Absolute beginners can learn everyday German step by step.

Description

Immerse yourself in the German language without being thrown in the deep end! First learn objects, activities and grammatical structures. With German for Beginners 1.1, learn German in small steps and work through the skills of reading, writing and listening comprehension, as well as grammar. Build up a basic vocabulary. Have fun!

Suitable for: beginners

Quick Facts

21 Lessons with scenic videos and grammatic tutorials
approx. 80 hours of learning
Over 950 interactive exercises and games
Vocabulary trainer
Authentic everday scenes.
Relevant vocabulary
Subtitles and transcripts to aid understanding that can be shown or hidden from view
Learning resources available for download

Click on a Lesson in the list on the left hand side to see lesson details.

Try out a lesson from our course and get an impression of how our training programmes work and what they include.

Enjoy the combination of entertaining learning videos and a wide variety of interactive exercises.

Have fun as you discover and learn with LinguaTV!