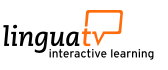 Cursos
Elige el idioma y el nivel de las casillas de selección.
1

Press return key for additional options

La grammatica alemán A2

Alemán A2 16 Lecciones aprox. 800 Ejercicios

Grammar made easy: Practice german grammar on the level A2 for advanced beginners.

Descripción

You would like to feel more confident when using German grammar? In this case, this A2 Grammar Course is exactly what you need. Here you learn and repeat the rules of German grammar in an entertaining way: watch the illustrative tutorials and practice what you have learned with interactive exercises. This course offers to deal with topics of German grammar in a goal-oriented approach on the level A2.

Content:

Repetition: Pronouns, Nouns and Articles
Konjugation and reflexive Verbs
Adjectives: Declination and Comparation
Cases: Dative and Accusative
Past Tense: "Perfekt" and "Präteritum"
Subjunctive - Imperative
Sentences: Main- and Subordinate Cluases, Relative Clauses
Active and Passive - Prepositions

Suited for: Participants with basic previous knowledge of German Grammar.

Características

16 Grammar-Units with Tutorials from both A2 courses
about 53 study-hours
more than 800 interactive exercises and games
relevant vocabulary
option of showing or hiding subtitles and transcripts
integrated online dictionary
Grammar overview available as download

Haga clic en una lección de la lista de la izquierda para ver los detalles de la lección.

Test de prueba

Lesson details

Pruebe una lección gratuita de nuestro curso que le dará una primera impresión de las funciones y contenidos de nuestro programa.

Disfrute de la combinación de entretenidos vídeos de aprendizaje y una gran variedad de ejercicios interactivos.

¡Páselo bien mientras descubre y aprende con LinguaTV!