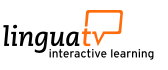 Aperçu des cours
Choisissez votre langue et le niveau dans les boites de sélection
1

Press return key for additional options

Allemand - Niveau intermédiaire avancé 5

Allemand C1 22 Leçons approx. 1100 Exercices

Finissez de perfectionner votre niveau d'allemand avec ce dernier cours et apprenez-en plus sur l'histoire et la culture du pays.

Description

Expand your vocabulary and background knowledge in six areas: Get an impression of historically important events through live videos from those days and from interviews with witnesses. Analyse various texttypes of German and practice the use of genre-specific phrases. Deepen your
understanding of spoken language from different regions in Germany and Austria, learn idioms and the specifics of everyday language. In our rhetoric course, you will learn how to prepare yourself for your next presentation in German through voice formation, conscious body language
and chosen phrases. After the training in the last area, where you improve your listening comprehension skills as well asyour reading and writing skills, you will be "Fit auf
Deutsch"!

En bref

22 lessons with authentic videos including analyzes: realistic dialogues as well as original recordings
Approx. 73 hours of learning
Over 1100 interactive exercises and learning games, such as multiple choice, video quizzes, and much more
Authentic scenarios, relevant vocabulary and important phrases
Subtitles and transcripts to aid understanding, which can be shown or hidden from view
Integrated online dictionary just a double-click away
Learning resources available for download
Glossary
Learning Management System with Progress Control and Recommendations for your Learning

Cliquez sur une leçon de la liste à gauche afin de voir plus de détails.

Essayez une leçon gratuite qui vous donnera une première impression des fonctions et du contenu de notre formation.

Bénéficiez des avantages de l'apprentissage avec des vidéos divertissantes et des exercices interactifs et variés.

Bon apprentissage et amusez-vous bien sur LinguaTV !