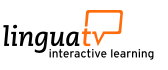 Aperçu des cours
Choisissez votre langue et le niveau dans les boites de sélection
1

Press return key for additional options

TOEFL – Oral et écrit

Anglais B1-B2 13 Leçons approx. 50 Exercices

Dans ce cours, vous recevrez les précieux conseils de Bruce Stirling, afin de maîtriser l'oral et l'écrit durant votre test du TOEFL.

Description

TOEFL has four test sections: reading, listening, speaking, and writing. This video course teaches speaking and writing strategies only. Why target the speaking and writing sections? Because classroom experience proves that test-takers need extra help with speaking and writing strategies.

This course is designed to help test-takers meet that challenge with test-proven strategies based on the argument map G+3TiC=C. By recycling G+3TiC=C, you will be able to construct responses for all six speaking tasks and both writing tasks. Best of all, you will know exactly what to write and say for maximum scoring on test day.

En bref

The strategies in this course were designed by TOEFL expert and American university professor Bruce Stirling.
The strategies in this course are based on Bruce Stirling's best-selling TOEFL book Speaking and Writing Strategies for the TOEFL iBT.
The strategies in this course have been test-proven on the TOEFL iBT.
This course employs a visual teaching method that is easy to understand and apply.
This course teaches basic, step-by-step responses for all speaking and writing tasks.
This course teaches advanced, step-by-step responses for all speaking and writing tasks.
The strategies in this course will help you give the official speaking and writing raters exactly what they are trained to look for in high-scoring verbal and written responses.

Cliquez sur une leçon de la liste à gauche afin de voir plus de détails.

Essayez une leçon gratuite qui vous donnera une première impression des fonctions et du contenu de notre formation.

Bénéficiez des avantages de l'apprentissage avec des vidéos divertissantes et des exercices interactifs et variés.

Bon apprentissage et amusez-vous bien sur LinguaTV !