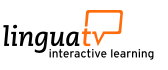 外国語プログラム
Choose your language and level from the selection boxes
詳細

You would like to feel more confident when using German grammar? In this case, this A2 Grammar Course is exactly what you need. Here you learn and repeat the rules of German grammar in an entertaining way: watch the illustrative tutorials and practice what you have learned with interactive exercises. This course offers to deal with topics of German grammar in a goal-oriented approach on the level A2.

Content:
Repetition: Pronouns, Nouns and Articles
Konjugation and reflexive Verbs
Adjectives: Declination and Comparation
Cases: Dative and Accusative
Past Tense: "Perfekt" and "Präteritum"
Subjunctive - Imperative
Sentences: Main- and Subordinate Cluases, Relative Clauses
Active and Passive - Prepositions
Suited for: Participants with basic previous knowledge of German Grammar.
クイック・ファクト
16 Grammar-Units with Tutorials from both A2 courses
about 53 study-hours
more than 800 interactive exercises and games
relevant vocabulary
option of showing or hiding subtitles and transcripts
integrated online dictionary
Grammar overview available as download
リストからレッスンを選択すると内容が表示されます。
LinguaTVの外国語プログラムをお試しください。
楽しいビデオやインターアクティブな練習問題満載のLinguaTVプログラムレッスンを是非お楽しみください!