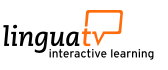 Taaltraining
Choose your language and level from the selection boxes
1

Press return key for additional options

German Pronunciation

Duits A2-B1 10 Lessen approx. 500 Oefeningen

Learn German phonetics and improve your pronunciation along with your listening comprehension by means of our useful tips and tricks.

Beschrijving

Spoken language is very important in a succesful conversation, and for this reason pronunciation is more important than grammar. This pronunciation course gives you the chance to improve your german phonetics, no matter what your mother tongue is. By means of several learning videos you will learn different sounds, along with intonation and prosody. What syllable gets the stress in German words? And what is the right pronunciation of the sounds ä, ö and ü? What does German prosody sound like? You will get an answer to all of these questions right here.

Watch the amazing tricks and repeat the sounds that you hear, so that you can improve your pronunciation whilst playing. You can then practice it in the exercice-section. Speaking German is fun!

Quick Facts

10 lessons with 23 phonetics videos
Approx. 30 hours of learning
More than 500 interactive exercises and learning games, such as multiple choice, video quizzes, and much more
Relevant phonetic and pronunciation tipps
Subtitles and transcripts that can be shown or hidden
Online vocabulary
Learning resources available for download
Vocabulary word list
Learning Management System with Progress Control and Recommendations for your Learning

Klik op een les in de lijst aan de linkerkant om de lesdetails te zien.

Test een les uit onze cursus: krijg een indruk van hoe onze trainingsprogramma's werken en wat ze allemaal omvatten.

Geniet van de combinatie van onderhoudende leervideo's en een grote variatie van interactieve oefeningen.

Veel plezier bij het ontdekken van en het leren met LinguaTV!