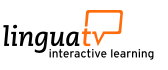 Taaltraining
Choose your language and level from the selection boxes
1

Press return key for additional options

German for Advanced 5

Duits C1 22 Lessen approx. 1100 Oefeningen

Bring your knowledge of the german language to perfection and learn more about history and culture of the german-speaking area.

Beschrijving

Expand your vocabulary and background knowledge in six areas: Get an impression of historically important events through live videos from those days and from interviews with witnesses. Analyse various texttypes of German and practice the use of genre-specific phrases. Deepen your understanding of spoken language from different regions in Germany and Austria, learn idioms and the specifics of everyday language. In our rhetoric course, you will learn how to prepare yourself for your next presentation in German through voice formation, conscious body language
and chosen phrases. After the training in the last area, where you improve your listening comprehension skills as well asyour reading and writing skills, you will be "Fit auf Deutsch"!

Quick Facts

22 lessons with authentic videos including analyzes: realistic dialogues as well as original recordings
Approx. 73 hours of learning
Over 1100 interactive exercises and learning games, such as multiple choice, video quizzes, and much more
Authentic scenarios, relevant vocabulary and important phrases
Subtitles and transcripts to aid understanding, which can be shown or hidden from view
Integrated online dictionary just a double-click away
Learning resources available for download
Glossary
Learning Management System with Progress Control and Recommendations for your Learning

Klik op een les in de lijst aan de linkerkant om de lesdetails te zien.

Test een les uit onze cursus: krijg een indruk van hoe onze trainingsprogramma's werken en wat ze allemaal omvatten.

Geniet van de combinatie van onderhoudende leervideo's en een grote variatie van interactieve oefeningen.

Veel plezier bij het ontdekken van en het leren met LinguaTV!