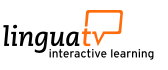 Trening językowy
Choose your language and level from the selection boxes

Description

TOEFL has four test sections: reading, listening, speaking, and writing. This video course teaches speaking and writing strategies only. Why target the speaking and writing sections? Because classroom experience proves that test-takers need extra help with speaking and writing strategies.
This course is designed to help test-takers meet that challenge with test-proven strategies based on the argument map G+3TiC=C. By recycling G+3TiC=C, you will be able to construct responses for all six speaking tasks and both writing tasks. Best of all, you will know exactly what to write and say for maximum scoring on test day.
Quick Facts
The strategies in this course were designed by TOEFL expert and American university professor Bruce Stirling.
The strategies in this course are based on Bruce Stirling's best-selling TOEFL book Speaking and Writing Strategies for the TOEFL iBT.
The strategies in this course have been test-proven on the TOEFL iBT.
This course employs a visual teaching method that is easy to understand and apply.
This course teaches basic, step-by-step responses for all speaking and writing tasks.
This course teaches advanced, step-by-step responses for all speaking and writing tasks.
The strategies in this course will help you give the official speaking and writing raters exactly what they are trained to look for in high-scoring verbal and written responses.
Click on a Lesson in the list on the left hand side to see lesson details.
Wypróbuj za darmo jedną z lekcji naszego kursu i dowiedz się więcej o funkcjach i zawartości naszego treningu językowego.
Ucz się języków obcych za pomocą interesujących materiałów video oraz różnorodnych interaktywnych ćwiczeń!
Miłej zabawy w odkrywaniu i uczeniu się z LinguaTV!