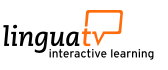 Treinamento
Choose your language and level from the selection boxes

Descrição

In a hotel in Barcelona, receive and entertain the business traveller Patricia Delgado. Learn from native speakers how to give accurate information in Spanish and answer important questions from guests. Authentic situations from everyday business in the hospitality industry (at the reception desk, bar, restaurant, etc.) introduce you to interaction and communication with customers. With this course, you'll be fit for perfect use of the Spanish language to host international guests and ensure their stay is stress-free and comfortable. With this course, you'll simply have fun learning Spanish!

Suitable for:
Participants with good basic Spanish skills
Trainees, employees and managers in the hotel and tourism industries
Anybody aspiring to a career in the hotel and tourism industries
Atos
6 lessons: dramatic videos with realistic dialogues
Approx. 20 hours of learning
Over 90 interactive exercises and learning games, such as crosswords, video quizzes, and many more
Authentic scenarios and relevant vocabulary and important phrases
Subtitles and transcripts to aid understanding, which can be shown or hidden from view
Integrated online dictionary just a double-click away
Learning resources available for download
Learning Management System with Progress Control
Clique em uma lição na lista ao lado esquerdo para mostrar o seu conteúdo!
Experimente uma aula gratuita de nosso curso e tenha uma primeira impressão das funções e dos conteúdos do nosso programa.
Desfrute da combinação de vídeos de entretenimento e aprendizagem, e uma variedade de exercícios interativos.
Divirta-se enquanto você descobre e aprende com LinguaTV!