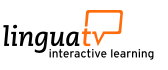 Visão Geral do Curso
Choose your language and level from the selection boxes
1

Press return key for additional options

German Pronunciation

Alemão A2-B1 10 Lições aprox. 500 Exercícios

Learn German phonetics and improve your pronunciation along with your listening comprehension by means of our useful tips and tricks.

Descrição

Spoken language is very important in a succesful conversation, and for this reason pronunciation is more important than grammar. This pronunciation course gives you the chance to improve your german phonetics, no matter what your mother tongue is. By means of several learning videos you will learn different sounds, along with intonation and prosody. What syllable gets the stress in German words? And what is the right pronunciation of the sounds ä, ö and ü? What does German prosody sound like? You will get an answer to all of these questions right here.

Watch the amazing tricks and repeat the sounds that you hear, so that you can improve your pronunciation whilst playing. You can then practice it in the exercice-section. Speaking German is fun!

Atos

10 lessons with 23 phonetics videos
Approx. 30 hours of learning
More than 500 interactive exercises and learning games, such as multiple choice, video quizzes, and much more
Relevant phonetic and pronunciation tipps
Subtitles and transcripts that can be shown or hidden
Online vocabulary
Learning resources available for download
Vocabulary word list
Learning Management System with Progress Control and Recommendations for your Learning

Clique em uma lição na lista ao lado esquerdo para mostrar o seu conteúdo!

Experimente uma aula gratuita de nosso curso e tenha uma primeira impressão das funções e dos conteúdos do nosso programa.

Desfrute da combinação de vídeos de entretenimento e aprendizagem, e uma variedade de exercícios interativos.

Divirta-se enquanto você descobre e aprende com LinguaTV!