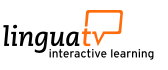 Visão Geral do Curso
Choose your language and level from the selection boxes
1

Press return key for additional options

TOEFL - Speaking & Writing

Inglês B1-B2 13 Lições aprox. 50 Exercícios

In this course you will receive valuable strategies by Bruce Stirling, to master the speaking and writing tasks of the TOEFL test.

Descrição

TOEFL has four test sections: reading, listening, speaking, and writing. This video course teaches speaking and writing strategies only. Why target the speaking and writing sections? Because classroom experience proves that test-takers need extra help with speaking and writing strategies.

This course is designed to help test-takers meet that challenge with test-proven strategies based on the argument map G+3TiC=C. By recycling G+3TiC=C, you will be able to construct responses for all six speaking tasks and both writing tasks. Best of all, you will know exactly what to write and say for maximum scoring on test day.

Atos

The strategies in this course were designed by TOEFL expert and American university professor Bruce Stirling.
The strategies in this course are based on Bruce Stirling's best-selling TOEFL book Speaking and Writing Strategies for the TOEFL iBT.
The strategies in this course have been test-proven on the TOEFL iBT.
This course employs a visual teaching method that is easy to understand and apply.
This course teaches basic, step-by-step responses for all speaking and writing tasks.
This course teaches advanced, step-by-step responses for all speaking and writing tasks.
The strategies in this course will help you give the official speaking and writing raters exactly what they are trained to look for in high-scoring verbal and written responses.

Clique em uma lição na lista ao lado esquerdo para mostrar o seu conteúdo!

Experimente uma aula gratuita de nosso curso e tenha uma primeira impressão das funções e dos conteúdos do nosso programa.

Desfrute da combinação de vídeos de entretenimento e aprendizagem, e uma variedade de exercícios interativos.

Divirta-se enquanto você descobre e aprende com LinguaTV!