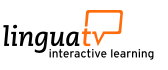 Cursuri de limbă
Utilizați casetele de selecție pentru a actualiza lista
1

Apăsați Înapoi pentru mai multe opțiuni

German Grammar A1

Germană A1 18 Lecții approx. 900 Exerciții

Learn and practice grammatical structures with this basic grammar course for beginners.

Descriere

In this basic grammar course (A1) you can practice your grammar competencies separate from any content, therefore there is no prior knowledge of vocabulary required. You can enlarge and deepen your knowledge with our tutorials and practice with our exercises. Learn German grammar step by step through clear demonstrations in illustrative videos and practice your new knowledge with interactive exercises. No matter if you would like to use the course to find answers to specific questions or to study German grammar in general - after this course you will feel more confident in using elementary grammar structures of German.

Content:

Verbs
Questions and Question Tags
Pronouns, Nouns and Articles
Sentences and Clause Linkages
Adverbs
Plural
Negation
Imperative
Past Tense: "Perfekt"
Cases: Nominative, Akkusative, Dative, Genitive

Suitable for: Beginners without previous knowledge

Date despre chestionar

18 Grammar-Units with tutorials from both A1 courses
about 59 study-hours
more than 900 interactive exercises and games
relevant vocabulary
option of showing or hiding subtitles and transcripts
integrated online dictionary
Grammar overview available as download

Apăsați click pe o lecție din lista din stânga și vizualizați detaliile despre lecție.

Încercați acum o lecție din cursul nostru, fără nicio obligație, pentru a vă face o idee despre funcțiile și conținutul cursului.

Bucurați-vă de combinația de videoclipuri de învățare distractive și exerciții interactive variate.

Distrați-vă descoperind și învățând cu LinguaTV!