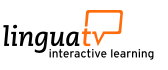 Cursuri de limbă
Choose your language and level from the selection boxes
1

Press return key for additional options

German Grammar A2

Germană A2 16 Lecții approx. 800 Exerciții

Grammar made easy: Practice german grammar on the level A2 for advanced beginners.

Descriere

You would like to feel more confident when using German grammar? In this case, this A2 Grammar Course is exactly what you need. Here you learn and repeat the rules of German grammar in an entertaining way: watch the illustrative tutorials and practice what you have learned with interactive exercises. This course offers to deal with topics of German grammar in a goal-oriented approach on the level A2.

Content:

Repetition: Pronouns, Nouns and Articles
Konjugation and reflexive Verbs
Adjectives: Declination and Comparation
Cases: Dative and Accusative
Past Tense: "Perfekt" and "Präteritum"
Subjunctive - Imperative
Sentences: Main- and Subordinate Cluases, Relative Clauses
Active and Passive - Prepositions

Suited for: Participants with basic previous knowledge of German Grammar.

Date despre chestionar

16 Grammar-Units with Tutorials from both A2 courses
about 53 study-hours
more than 800 interactive exercises and games
relevant vocabulary
option of showing or hiding subtitles and transcripts
integrated online dictionary
Grammar overview available as download

Apăsați click pe o lecție din lista din stânga și vizualizați detaliile despre lecție.

Încercați o lecție a unui curs și creați-vă o impresie despre cum funcționează programele noastre de studiu și ce includ.

Bucurați-vă de combinația de videoclipuri distractive și o gamă largă de exerciții interactive.

Distrați-vă în timp ce explorați și învățați cu LinguaTV!