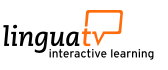 Cursuri de limbă
Choose your language and level from the selection boxes
1

Press return key for additional options

Business English

Engleză B1-B2 22 Lecții approx. 1700 Exerciții

Practice your Business English for your everyday working life with authentic conversations and interactive exercises!

Descriere

Maria Martinez is hired as an assistant to the CEO of the flourishing fashion company "Purple Fashion" in New York. She soon gets the chance to put her skills to the test. Together with her colleagues, she introduces you to a number of different areas of business, such as marketing, distribution, finances, human resources, purchasing and administration.

The authentic and entertaining situations offer you the unique chance to quickly and efficiently build up your English to a level where you can use it confidently in your everyday work. With this course you'll simply have fun learning Business English!

Date despre chestionar

22 lessons with over 50 videos: dramatic videos, video tutorials and role-plays
Vocabulary trainer
Approx. 84 hours of learning
Over 1700 interactive exercises and learning games, such as crosswords, video quizzes, dialogues for speaking practice and more
Authentic scenarios and relevant vocabulary
Subtitles and transcripts to aid understanding
Integrated online dictionary
Learning resources available for download

Suitable for:

Participants with intermediate level English skills
Employees working in all areas of responsibility, particularly marketing, distribution, finances, human resources, purchasing, administration, and others
Management and trainee-management staff with international responsibilities

Apăsați click pe o lecție din lista din stânga și vizualizați detaliile despre lecție.

Încercați o lecție a unui curs și creați-vă o impresie despre cum funcționează programele noastre de studiu și ce includ.

Bucurați-vă de combinația de videoclipuri distractive și o gamă largă de exerciții interactive.

Distrați-vă în timp ce explorați și învățați cu LinguaTV!