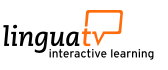 Cursuri de limbă
Choose your language and level from the selection boxes

Descriere

This online course prepares you for operational HR management and communication with your workforce. You learn vocabulary and key phrases on the following topics:
Interviewing for jobs
Small talk
Company tour
Greeting visitors and guests
Scheduling appointments
Giving presentations
and more
Date despre chestionar
25 lessons with dramatic videos and video tutorials
Approx. 87 hours of learning
Over 750 interactive exercises and learning games, such as wordfall, video quizzes, dialogues for speaking practice and more
Authentic scenarios and relevant vocabulary
Audiovisual vocabulary trainer
Subtitles and transcripts to aid understanding
Integrated online dictionary
Learning resources available for download
Suitable for:
Participants with intermediate level English skills
Employees working in all areas of responsibility, particularly human resources, administration, marketing, distribution, finances, purchasing and others
Management and trainee management staff with international responsibilities
Apăsați click pe o lecție din lista din stânga și vizualizați detaliile despre lecție.
Încercați o lecție a unui curs și creați-vă o impresie despre cum funcționează programele noastre de studiu și ce includ.
Bucurați-vă de combinația de videoclipuri distractive și o gamă largă de exerciții interactive.
Distrați-vă în timp ce explorați și învățați cu LinguaTV!