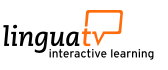 Языковой тренинг
Choose your language and level from the selection boxes
1

Press return key for additional options

Spanish for Upper Beginners 2.2

Испанский A2 Лекции: 16 заданий: approx. 160

In the second part of our Spanish course you will encounter many interesting things and you will see, learn new words can be very entertaining.

Информация о продукте

Do you have a basic knowledge of Spanish and want to improve it? Then this course is for you!

Your language skills will be strengthened, you will increase your vocabulary and grammar will seem easier and easier. Follow our stories and see how easy it is to improve and continue to learn.The interactive exercises that we provide will help you to familiarise yourself with the language. The video makes the learning process fun, and the grammar lessons help you understand the general rules.
The Spanish language and culture will no longer be a mystery to you!

Факты

16 lessons with over 30 videos: dramatic videos with realistic dialogues and video tutorials
Approx. 50 hours of learning
Over 160 interactive exercises and learning games, such as crosswords, video quizzes, and many more
Authentic scenarios, relevant vocabulary and important phrases
Subtitles and transcripts to aid understanding, which can be shown or hidden from view
Integrated online dictionary just a double-click away
Learning resources available for download
Glossary
Learning Management System with Progress Control and Recommendations for your Learning
Important fundamental grammar explained simply and clearly by a video tutor



Нажмите на нужную лекцию в списке слева, чтобы показалось её содержание.

Пробный урок

Lesson details

Для того, чтобы оценить наши тренинги, мы предлагаем Вам посмотреть бесплатную пробную лекцию из нашего курса.

Насладитесь увлекательными учебными видероликами и разнообразнейшими интерактивными заданиями.

желаем Вам приятно провести время и открыть для себя новый мир обучения с LinguaTV!